Home Dumbbell Details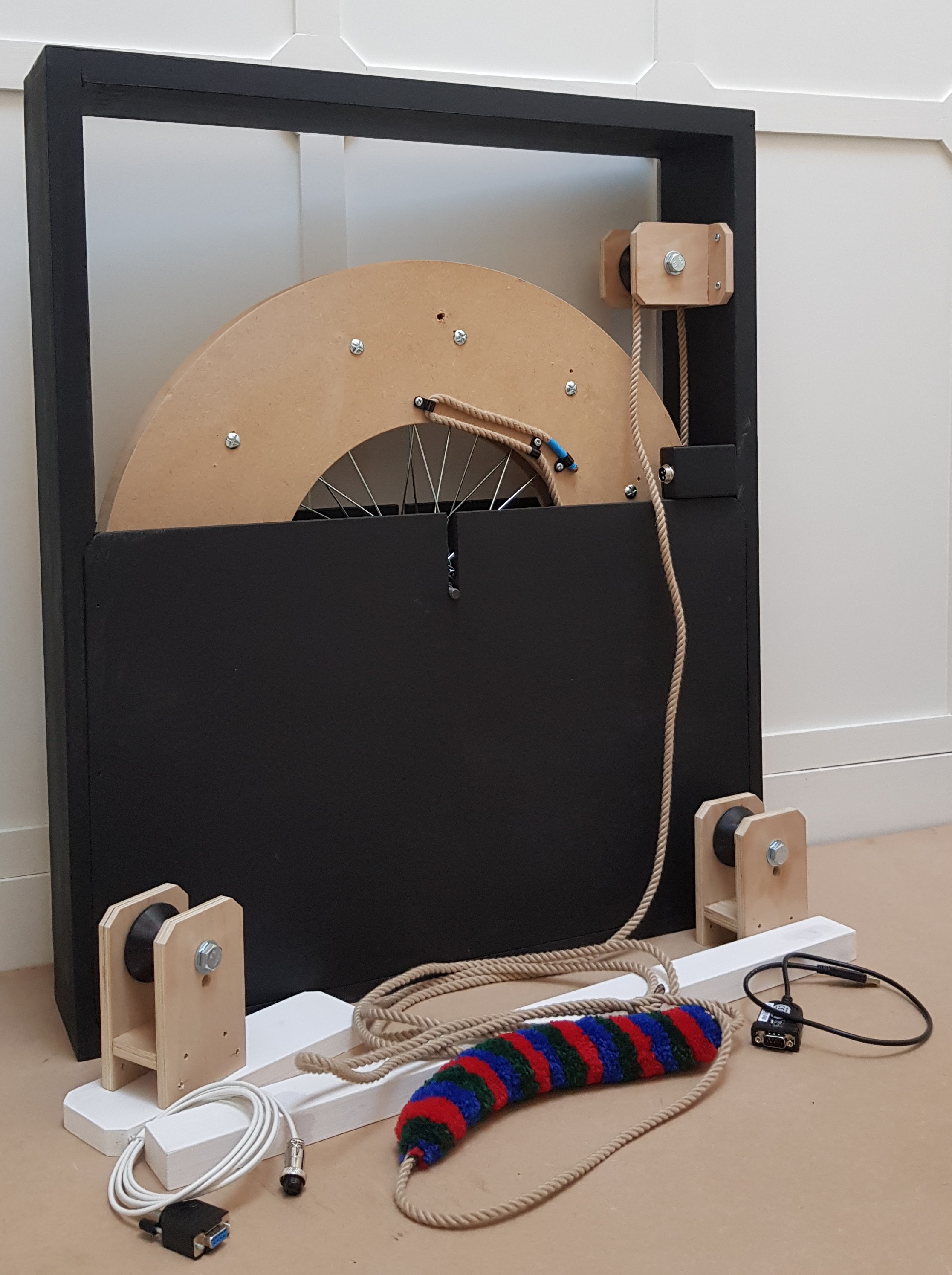 Included in the Home Dumbbell:
Bell wheel with 3kg fly weight, fitted in the bell box.
John Norris sensor
Maypole Bell rope with our Merino wool Sally in Scarlet/Royal Blue/Bottle Green - see replacement bell ropes for alternative colours.
Bell pulley
2 Rope pulleys and ceiling fixing batten
Fixings and fittings
Connecting leads to USB computer terminal (This will be ready fixed and tested before leaving the workshop)
Bell box will be primed with exterior matt black stain, for you to finish as desired
2 x MDF transport covers. (These could be cut and secured to the bell box as a laptop shelf)
Installation and User Guide
Introductory Unit Price £295.00 (Free UK mainland delivery, please enquire about other shipping destinations and costs.
Upgrade to customised 'sally' colours at £3.00 per colour. This may add to the lead time.
A few tools will be required to get your bell up and running:
Drill / driver / PZ2 screwdriver
Level or plumb line
Tape measure
13mm spanner or grips (to undo the wheel transport bolt)
Scissors
The Bell will arrive by courier fully wrapped, with fixed wheel opening covers, corner protectors and wheel travel bolt. All other components will be packed inside. Opening instructions will be fixed to one of the covers and downloadable from here.
Full installation instructions can be downloaded here.
Finally connect to your favourite software Abel, Beltower, or Virtual Belfry etc. and away you go, with a complete home Bell Ringing Simulator.