Bell ringing like many social activities is currently suffering from the outfall of the coronavirus pandemic, with little prospect of Church tower ringing restarting soon. When ringing does resume it will take time to rebuild teams and enroll & train new ringers.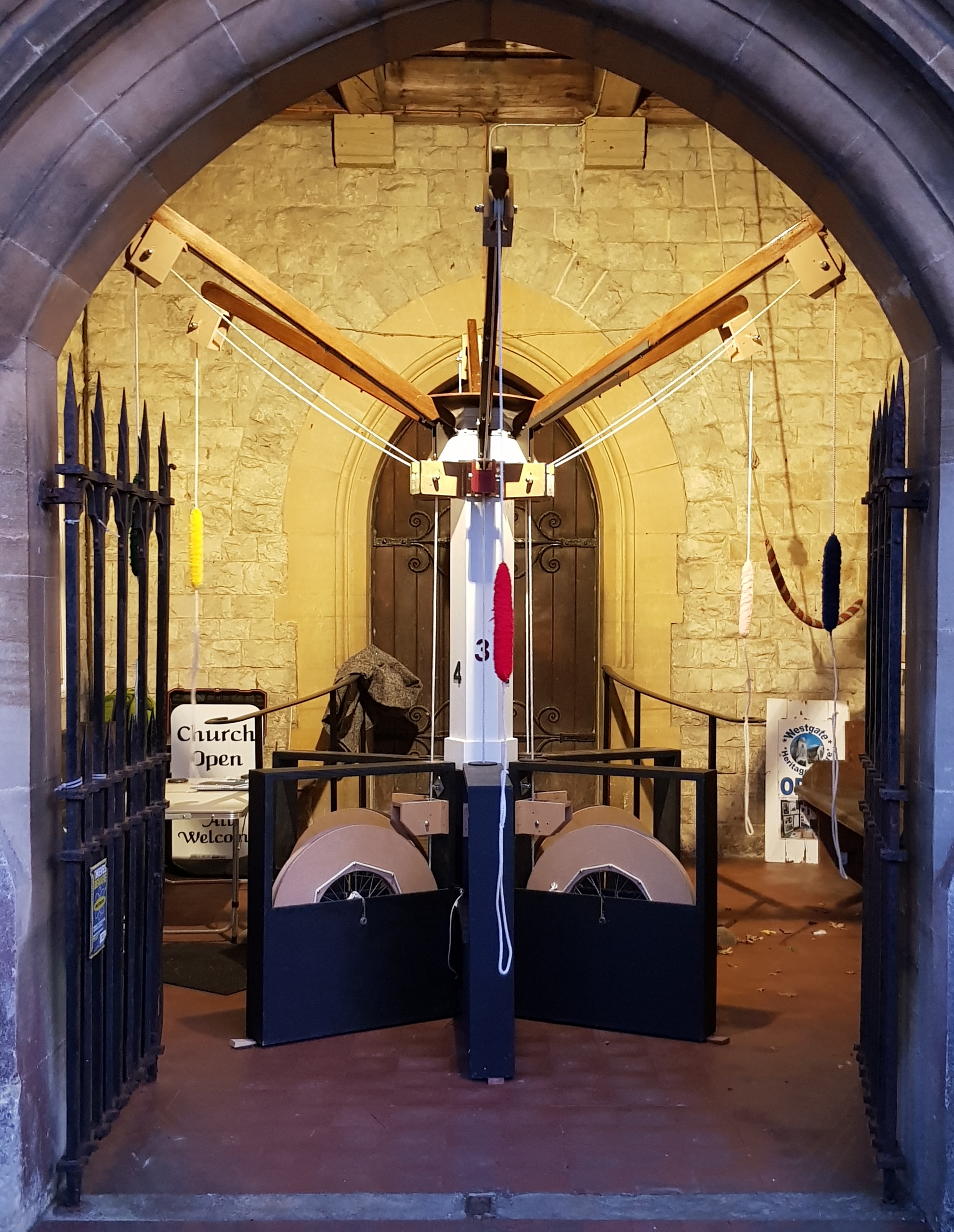 Welcome the Maypole Bells dumbbell. The idea of connecting a dumbbell to a computer is not new. Hitherto dumbbells tend to be heavy, permanently fitted and need to be raised high overhead in the loft or on a freestanding tower at additional cost. The Maypole Bells' design locates the dumbbell safely on the floor with only a pulley arrangement overhead. With Maypole Bells Home Dumbbell, the dumbbell box is secured to a wall, and the pulley arrangement to the ceiling - ceiling height required is 2.3m (7'6"). With the freestanding Maypole 6, the dumbbell boxes are still on the ground and fixed to the base of the Maypole, while the pulley arrangement is on strong arms radiating our from the top of Maypole. The height for the fully portable Maypole 6 multi-bell set is 2.5m (8'2").
The various software programmes available allow different sounds and volume control. They can be heard through either load speakers or headphones. It is possible to connect multiple dumbbells together depending on the software programme, and computer hardware.
The Maypole Bell Home Dumbbell is a robust timber construction with a weighted wheel and computer connections. It offers experienced and developing ringers the chance to practice 24/7 in the comfort of their home, office, workshop etc whilst ringing with a perfect band. An overhead loft mounted version is also available.
The bell rope can easily be adjusted to for ringers of all heights, either standing or sitting.
The youngest person to handle the bell unaided was just six years old. This was achieved in a little over 5 minutes from scratch.
Sets of Maypole Bells can be built around a central pole with the ropes going through pulleys connected to the post and arms. Sets of 6 or 8 are currently available (made to order only)