History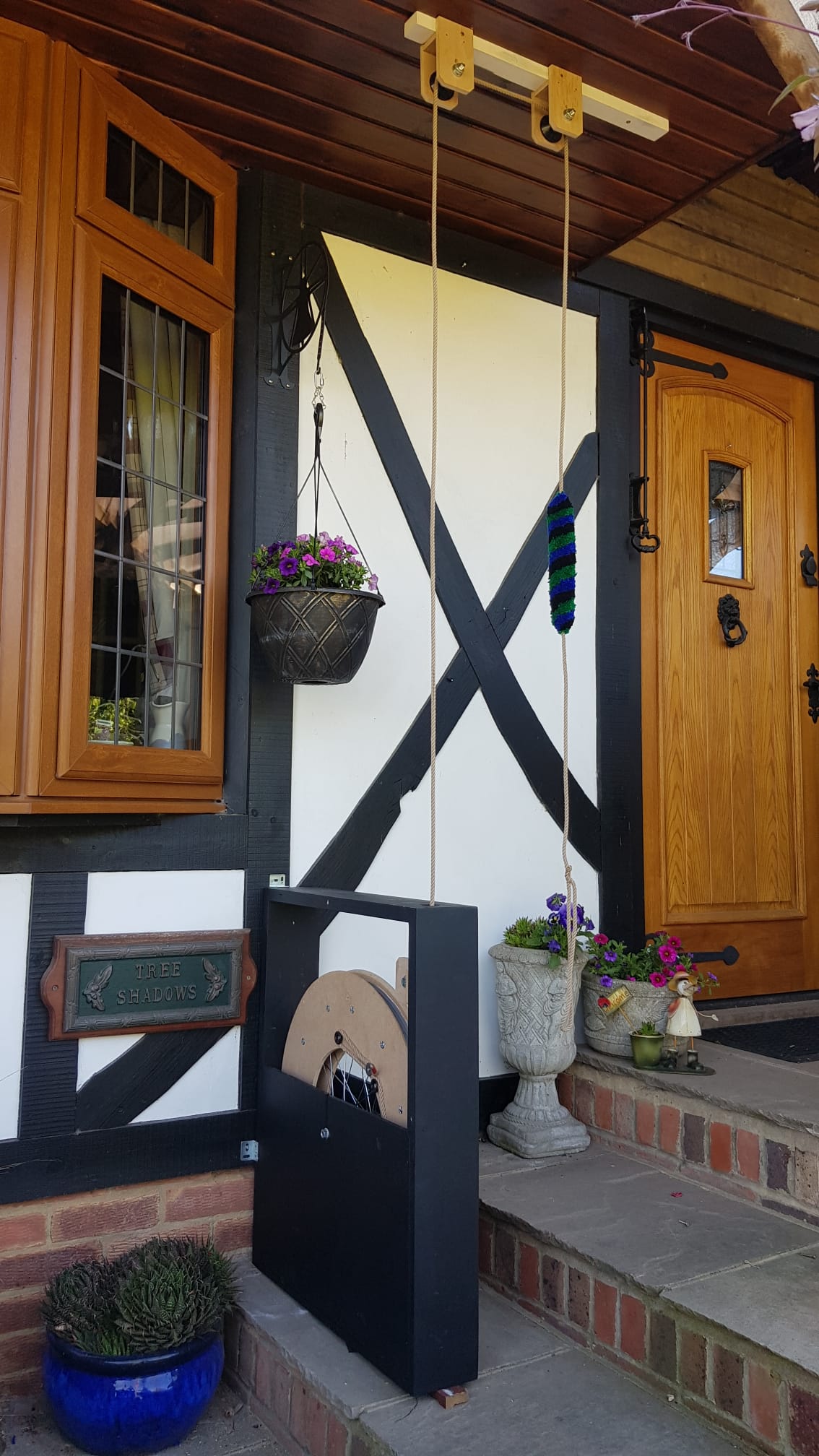 The Maypole Bell ringing simulator is designed and built by Trevor Arnold, a passionate bell ringer and carpenter/engineer. Home tower St Nicholas, Rodmersham Kent. His introduction to dumbbells as part of a bell ringing simulator was while attending the Tulloch Ringing Centre. He is enrolled with the Association of Ringing Teachers (ART). Trevor does not profess to be amongst the most skilled method ringers but is passionate about everything to do with bells and ringing. Trevor showed his early designs to John Norris who has been and remains instrumental to getting the finished products fit and ready to supply.
Trevor has decades of experience as a carpenter and joiner, notably constructing quality timber buildings. This ensures that the Maypole Bell ringing simulator is a strong and enduring product.
The first single dumbbell was put into use at Trevor's home in June 2019. See right.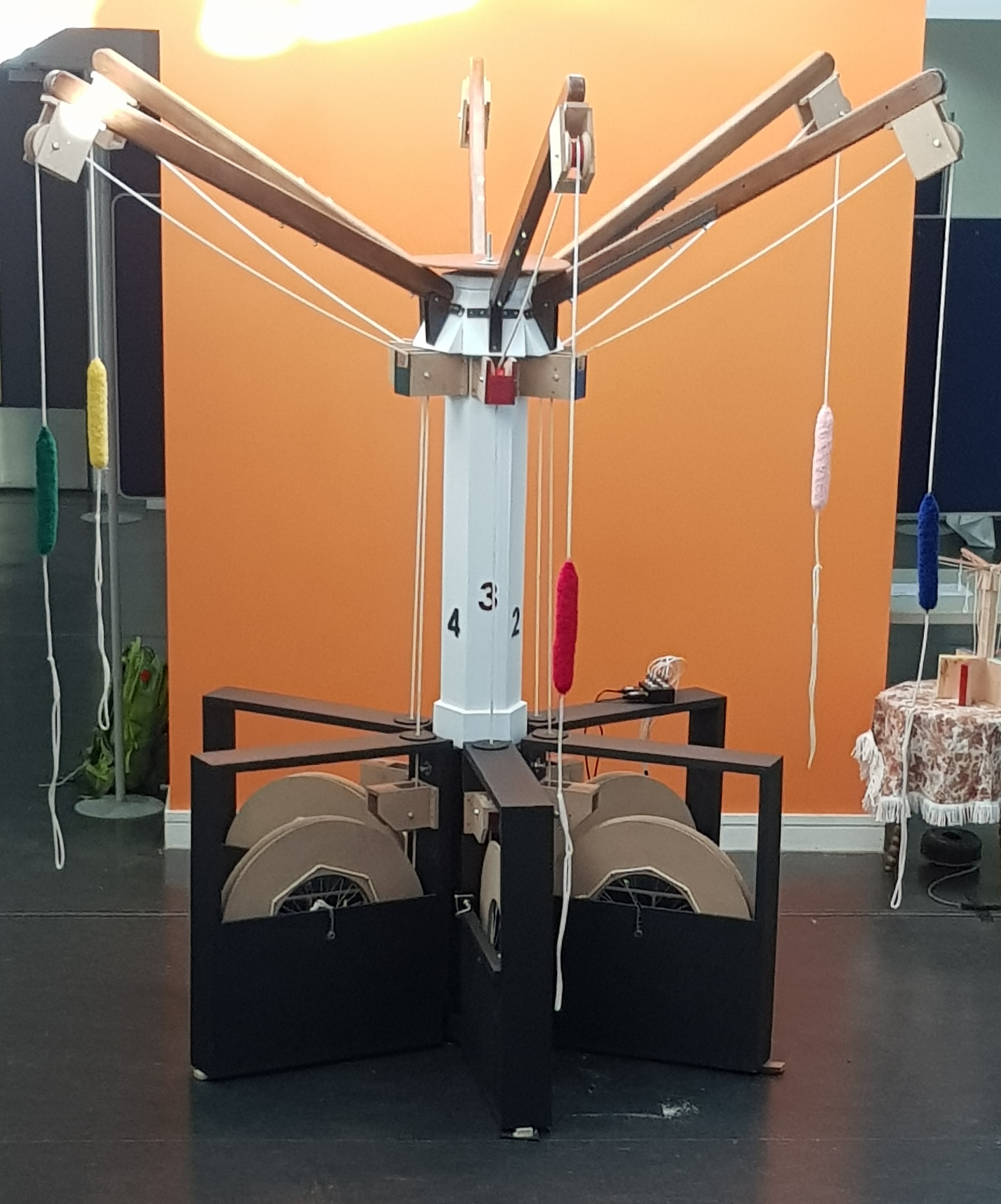 Then a Maypole 6 bell ringing simulator for 6 people was built and launched in September 2019 at the CCCBR conference/roadshow in London. See left.
During the coronavirus lockdown, Trevor constructed the Maypole Bell mini rope walk, in order to control the construction of the Sally to his colours and standards.
Acknowledgments
Thanks for Sue's amazing patience
Thanks to John and Mary Norris for sharing their knowledge, time, and enthusiasm
Thanks to Phil and Martin for their practical knowledge and assistance.
Finally, thanks to many ringers in Kent and at the CCCBR Road Show 2019 in London, and to Kent Young Ringers for their structural criticism